LTE60FS

---

To address your diverse power challenges, we've developed a comprehensive portfolio of ac-dc power supplies ranging from 1 W to 400 W. Available in external and embedded configurations with a host of features, our switching power supplies have been designed to address the needs of applications across most major markets. Most importantly, we understand that energy efficiency plays a crucial role in your design decisions, so we've set out to push the energy efficiency initiative across our entire line-up of ac-dc power supplies. You can rely on us to keep your designs in compliance with international regulations and at the leading edge of performance.

---

LTE100F

---

Our AC-DC open-frame power supplies are design to perform as required by the system that they power. Output Voltage, 12V-15V, 18-20V, 22V-26V, 32V-39V & 48-56V.

---

LTE120FS

---

Our AC-DC open-frame power supplies are design to perform as required by the system that they power. Applications - Various Consumer, Commercial, Industrial, and Medical Equipment. (PC, TV, Networking, POS, Audio, and more). Output voltage, 12V / 15V / 19V / 24V / 30V / 36V / 48V.

---

LTE150F

---

The Output Voltage 12V, 15V, 19V, 24V, 30V, 48V & 56V. With Safety Approvals & Standards UL, TUV, CB, CE, FCC.

---

LTE200FS

---

The Output Voltage 12V & 24V & 48V & 56V and with Safety Approvals & Standards UL, CB, CE, FCC.

---

LTE460F

---

The Output Voltage 12V, 54V & 3.3V. With Safety Approvals & Standards UL, CB, CE, FCC.

---

LTE100U

---

Output Voltage 5V, 9V, 12V, 15V, 24V & 48V. Custom made is welcome.

---

---

Characteristics and Applications are Low cost power inductors, low DC Resistance and large current, excellent reliability and performance & widely use in electronic and Telecommunication devices etc.

---
---
Best Sale
LTE Switching Power Supply Service Introduction
Litone Electronics Co., Ltd is Taiwan Switching Power Supply supplier and manufacturer with more than 30 years experence. Since 1987, in the Electronic components industry, LTE has been offering our customers high quality Switching Power Supply production service. With both advanced technology and 30 years experience, LTE always make sure to meet each customer's demand.
LTE welcome you to view our high quality products and feel free to
Contact Us
.
---
Hot Products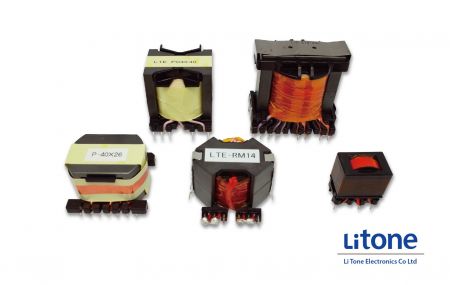 High Frequency Transformer
We offer customer design and manufacturing service for power transformer.
Read More