PQ Type Power Transformer
PQ Type
PQ Switching Mode Power Supply Transformer
PQ type of transformers are widely used in Power supply and many other electronic systems. Litone offer many types of core materials to meet customers' application. Our engineer team can support customer to select suitable core material from many market leaders to achieve customers product expectation and reach a good balance of cost and performance.

Here are some of the reference PQ type we offer to customers.

Regular range of PQ transformer Suitable for normal operation and use condition
PQ20/16
PQ20/20
PQ26/25
PQ232/20
PQ32/30
PQ35/35
PQ40/40
PQ50/50
Large Size of PQ transformer for High Power application
With increase demand in switching power supply and EV/HV/OBC Charge system, we now have special type of PQ Transformer to meet such kind of demand.
Here are some common Type of large size PQ Transformer
PQ60/42
PQ62/52
PQ65/44
PQ65/54
We also offer custom design bobbin/case to meet customer installation and use condition. Please contact our sales team or leave message from website to get more details.
Best Sale
PQ Type Power Transformer | Power Supply Manufacturer - LTE
Based in Taiwan, Litone Electronics Co., Ltd is one of the leading PQ Type Power Transformer | power supply manufacturers since 1987.
ISO 9001, ISO 14001, SGS certified and IATF 16949 accredited by DEKRA, LTE is capable of designing and manufacturing power transformer from analog to digital, particular in magnetic industry. The power supply production including switching power supply, power transformer, coil inductor, BLDC motor controller, switching AC/DC adapter, and 110v, 12v, 24v power supply and switching AC/DC adapter.
LTE has been offering customers high-quality power supply. Both with advanced technology and 30 years of experience, LTE ensures each customer's demands are met.
---
Hot Products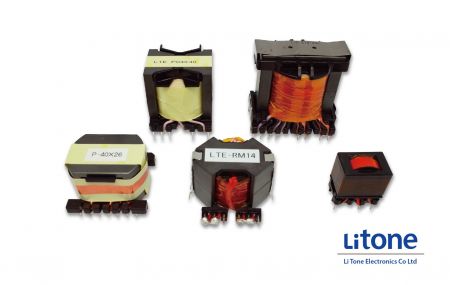 High Frequency Transformer
We offer customer design and manufacturing service for power transformer.
Read More