EI Type Power Transformer
EI Type
EI Core Switching Transformer
Litone can now provide from EI-12.5 to EI-60 to meet different customer and industry requirements.

EI Type transformer has good magnetic to be used in switching supplies, computers, ballasts and many electrical appliance.
Features
Flyback transformer.
Drive transformer.
Control transformer.
High current inductors.
Specification
Size of EI Core can choose.
EI-12.5
EI-14
EI-16
EI-19
EI-22
EI-25
EI-28
EI-30
EI-33
EI-35
EI-40
EI-50
EI-60
Best Sale
EI Type Power Transformer | Power Supply Manufacturer - LTE
Based in Taiwan, Litone Electronics Co., Ltd is one of the leading EI Type Power Transformer | power supply manufacturers since 1987.
ISO 9001, ISO 14001, SGS certified and IATF 16949 accredited by DEKRA, LTE is capable of designing and manufacturing power transformer from analog to digital, particular in magnetic industry. The power supply production including switching power supply, power transformer, coil inductor, BLDC motor controller, switching AC/DC adapter, and 110v, 12v, 24v power supply and switching AC/DC adapter.
LTE has been offering customers high-quality power supply. Both with advanced technology and 30 years of experience, LTE ensures each customer's demands are met.
---
Hot Products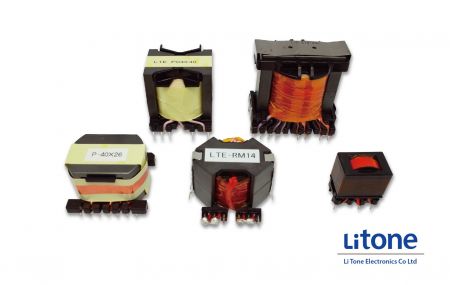 High Frequency Transformer
We offer customer design and manufacturing service for power transformer.
Read More